Parking
Free parking is available at the East Gate entrance with a 10 car capacity. Additional parking on the West Gate side is available up to a 10 car capacity depending on whether or not there are 3 or fewer parked buses.
Since parking is limited, public transportation is recommended.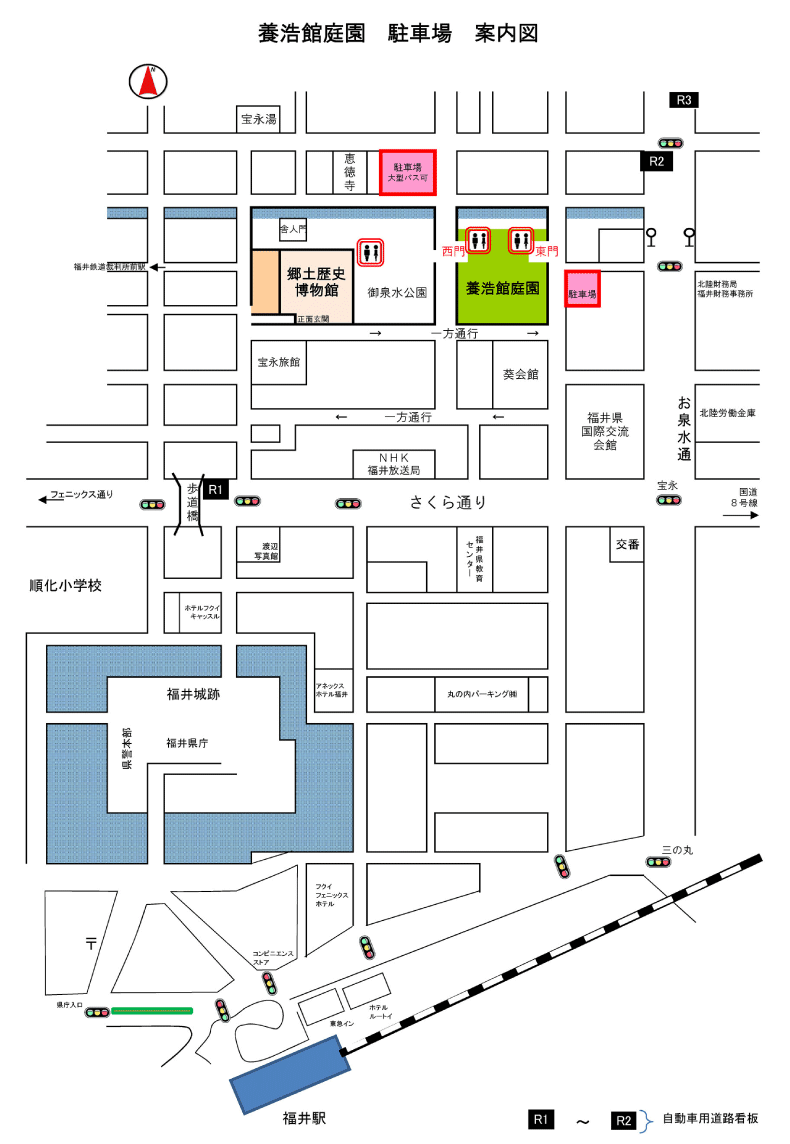 For guests using wheelchairs
The Yokokan Garden is faithfully reconstructed to match its appearance during the Edo Period. As such, there are many potential obstacles along the garden paths and in the interior of the manor. We recommend entering the premises from the east gate and viewing the garden from within the manor. Our staff is ready to provide assistance to those entering the manor house, so feel free to contact the reception desk if necessary. Wheel covers are also available upon request. Wheelchair accessible bathrooms are available in neighboring Osensui Park and the Fukui City History Museum.
For guests seeking an explanation (individual customers)
Audio guides are available for free in Japanese, English, Chinese, and Korean. Please inquire at the reception desk.
A smartphone app can be used for an audio tour.「ポケット学芸員」
Feeding the carp
Carp food:

¥50/pack
Sold at the East Gate entrance